Reason.tv talked with Bourdain about foie gras bans, smoking bans, and other nanny state interventions.
January 19, 2009 70No Commentshttp%3A%2F%2Ffreetomuse.com%2F2009%2F01%2Fanthony-bourdain-on-culinary-freedom%2FAnthony+Bourdain+on+Culinary+Freedom2009-01-20+03%3A35%3A25msgnethttp%3A%2F%2Ffreetomuse.com%2F%3Fp%3D70
One of the best journalists around today is John Stossel. When I was a kid, my mom would come home from work late on Friday nights, and I used to stay up and watch 20/20 at 10 pm. At that time, Stossel was a consumer reporter/investigative journalist on the show and I used to enjoy watching his segments. He had a witty style and a dry sense of humor, and he just seemed to make a lot of practical sense, even though at that time I probably wasn't paying attention to much other than sports and school. Now, Stossel co-hosts 20/20 with Elizabeth Vargas and also writes a column for TownHall.com.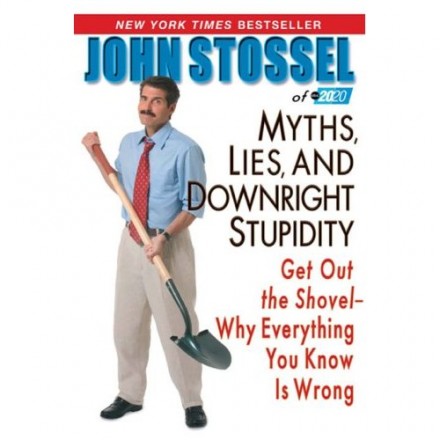 He is also the author of the book Myths, Lies, and Downright Stupidity, which debunks the conventional wisdom regarding a wide range of topics including the health effects of chocolate, the price of gasoline, the safety of public schools, world overpopulaton, landfill space, etc. Stossel's work generally supports a libertarian philosophy and a belief in free markets and small government, which is probably why he made so much sense to me when I was growing up!
December 10, 2008 546 Commentshttp%3A%2F%2Ffreetomuse.com%2F2008%2F12%2Fjohn-stossel%2FJohn+Stossel2008-12-11+04%3A20%3A33msgnethttp%3A%2F%2Ffreetomuse.com%2F%3Fp%3D54