Top Five Summer Olympic Sports That Don't Belong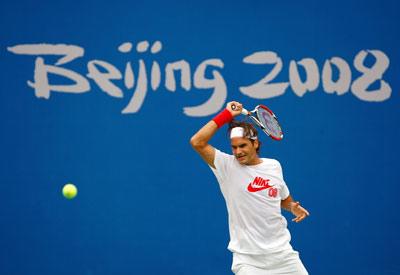 Have you ever turned on Olympics coverage and thought to yourself, "What the hell is that sport doing in the Olympics?" I certainly have, but before I unveil the list, here are my general requirements for a sport to be in the Games:
Winning a medal should be a pinnacle of achievement in the sport. It doesn't have to be the number one achievement, but it sure better mean something to most of the athletes competing and the countries involved. If the athletes don't care, and the countries don't care, then the people watching won't care either. What do I mean? Quick – name a few tennis players that have won gold.

br>

The word "synchronized" cannot appear in the name. Sorry, I just don't see how synchronization "sports" exemplify the spirit of athletic competition. I'm not saying that it doesn't take skill, I'm just questioning the legitimacy of these events as sports to be displayed on the world stage.

br>

The sport needs to have a strong Olympic tradition. I am biased against letting new sports into the Olympics under most circumstances. If there's no history, then Olympic success often isn't a big deal to the athletes.

br>
So without further ado, the list!
Synchronized Swimming. Impressive, artistic, beautiful to watch. But an Olympic sport? I don't think so.

br>

Synchronized Diving. Again, it violates the second rule. If you're a world-class diver shouldn't you be competing in the regular diving competitions?

br>

BMX Bicycling. When did this sneak in there? Keep the extreme sports in the X-Games.

br>

Baseball. No Olympic tradition, and nobody in the U.S. is watching. Maybe the athletes do care because a lot of these guys probably won't make the majors, but if the U.S. wins a gold medal in baseball it'll be a footnote in the sport. It probably won't even be as big of a deal as winning the uninspiring World Baseball Classic. Not to worry, baseball is out in 2012.

br>

Tennis. Roger Federer has won 12 Grand Slam events in his career and might be the best tennis player ever. But years from now, nobody will remember if he won Olympic gold.

br>
Sports that you might think should be on the list but aren't:
Beach Volleyball. Yeah so they're not actually at the beach. It has no Olympic tradition. And it just doesn't seem right. But the athletes play hard and it is damn fun to watch.

br>

Men's Basketball. Until recently, most of the best U.S. players didn't even want to play. Winning a gold medal isn't nearly as important to the players as winning an NBA championship. But it's not all about the U.S. It's a huge deal to almost every player in every other country. Just ask Yao Ming.

br>

Softball. Ok, no tradition, and it should be on the list because baseball is there. But softball is different. There isn't a strong professional league for softball, so there's no World Series or World Baseball Classic equivalent. It is a big deal to the players.

br>