The Most Overrated Position in Baseball That's Actually a Position
I read an article this morning about the closer being the most overrated "position" in baseball. I would say that closer is not really a position. But anyway, a similar argument was made in the book Moneyball, which described how the Oakland A's routinely exploited the overvaluation of the closer across the MLB to make lopsided trades.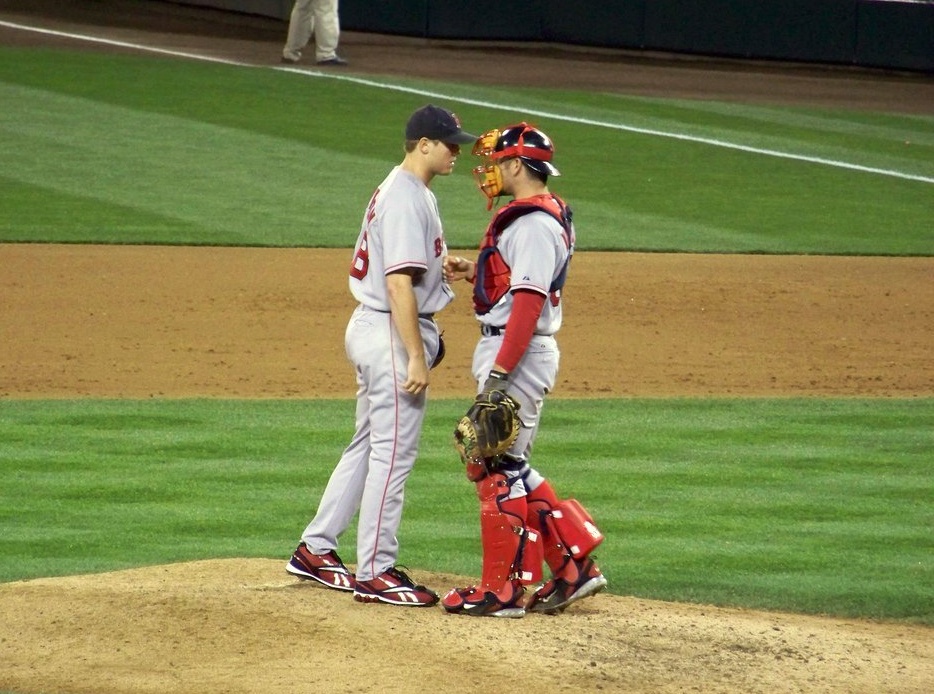 Then, driving home after work there was a discussion on sports radio about the struggling Jason Varitek. Varitek is a beloved sports icon in Boston – he's a gritty, blue-collar type of player, and by all accounts a great clubhouse guy. There's a reason why he wears the C on his jersey. And who can forget how he roughed up A-Rod with a mitt to the face a few years back. But I also think that since 2005 he has been the most overrated player on the Red Sox. He batted .122 in June, .197 in July, and he's at .220 on the year with an OBP of .310. The last couple of years he has batted .238 and .255. I'll stick up for him because he's a veteran leader on this team and a class guy, but his offensive numbers are what they are – bad. But when he gets criticized for his offensive production, fans passionately defend him for what I believe are nonsensical reasons. The most common arguments I hear are "Oh, but look at the way he handles the pitching staff." Or, "he calls a great game."
How much is a pitcher really affected by the way he is "handled?" What happens if you take an average pitcher and put Jason Varitek behind the plate? Does this make him an above average pitcher? I don't think so. I think if you substitute the real Varitek with a cardboard cutout, Red Sox pitchers would perform comparably (of course discounting the fielding plays that a real catcher would have to make). Maybe there's some degree of pitchers being comfortable with their catcher, but I imagine they can get over that in 2-3 starts. Also, if Varitek is so badly needed to handle the pitching staff, is he to blame for Josh Beckett and Hideki Okajima's lackluster performances this year? Are they the same pitchers as last year and Varitek is just not handling them as well?
As for the aspect of calling games, I'm sure Jason Varitek knows all the batters in the league and their strengths and weaknesses. But anyone can learn that information. In some crucial situations, pitches can called in by the coaching staff from the dugout anyway. It ultimately comes down to how good the pitcher is. Give me Johan Santana and the worst catcher in the minor leagues and I'll take that combination over anyone on the Red Sox staff throwing to Jason Varitek right now.
Before I get a deluge of comments about my ignorance in regard to this matter, I admit, I have never played pro baseball. I have little idea of what it's like to be a pitcher in pro baseball. I mostly rode the bench in high school. But it just doesn't make sense to me. I think that the intangible abilities of a catcher are overrated, much like they are with a closer. It seems like the biggest non-offensive contribution a catcher can make is throwing some guys out at 2nd base. So I'd like to see a study showing the effect of catchers on pitchers. What happens when pitchers move around the league and play with different catchers? What happens when a team's regular catcher gets injured? How does that affect the team's pitching staff? Bill James, if you're reading this, I'd like to hear your take.